Currently, Kuala Lumpur and major cities in Malaysia have become one of the most polluted cities in the world due to exhaust emissions from vehicles and combustion from industries. Thus, air purifier has become one of the most popular household appliances these days. It helps to keep clean air in your home, filters dust and dangerous pollutants, which is beneficial for those who suffer from asthma, allergy, and other respiratory issues.

In this article, we will share with you what air purifier is and how to choose an air purifier for your home. Furthermore, we will compare different types of Electrolux air purifiers in terms of features and functionality.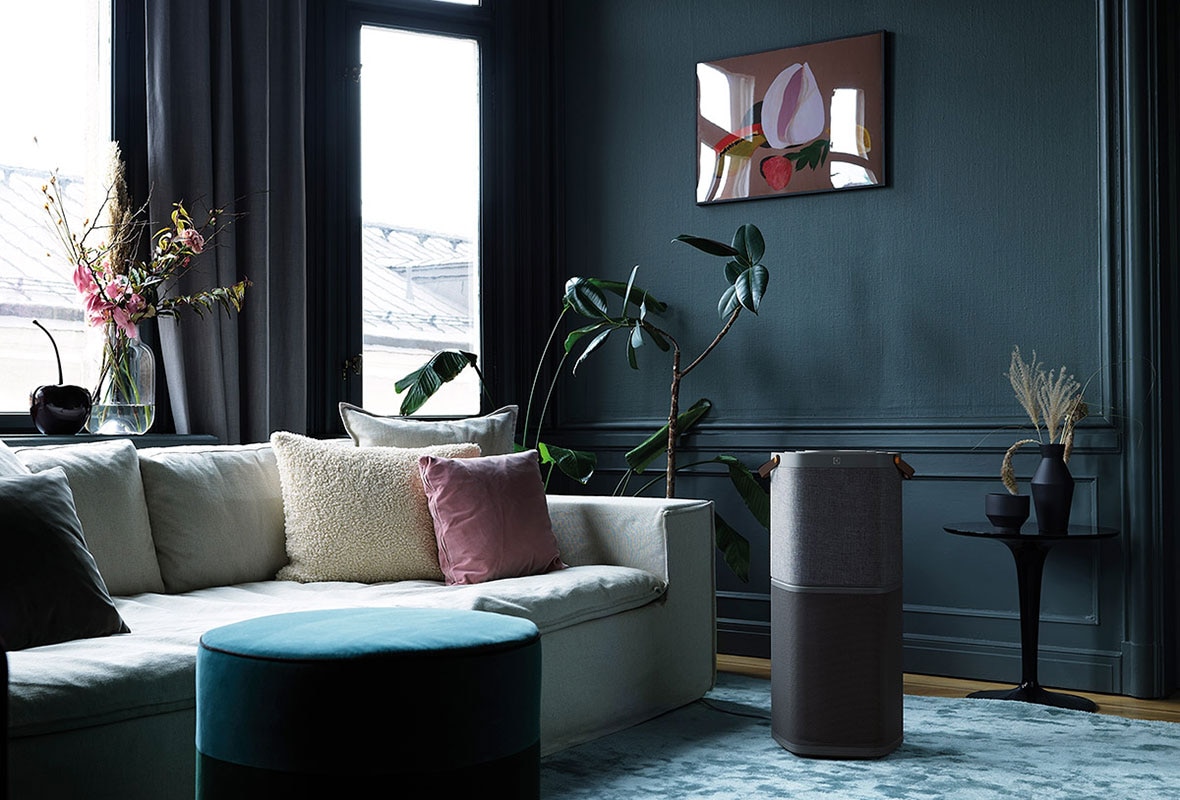 What is an air purifier?
An air purifier is an indoor device that is used to purify the air, remove pollution, and improve air quality. It helps to filter dust, viruses, germs and bacteria, including unpleasant odors in the house, toxic gases and particulate pollution. The purpose of this device is to limit the spread of harmful residues or allergens and to prevent asthma or allergy problems related to air quality in people at risk (children, the elderly, etc.).


How does an air purifier work? Well, an air purifier is equipped with different filters, and each filter plays a different role in the process of air purification. An air purifier has to go through several stages to clean the air.
Firstly, the purifier draws in the air in the room to capture the particles. The air then passes through different filters that catch the various types of pollutants present in the air. After the process of removing impurities and pollutants, the device will push back the clean air into your living spaces.
Things to consider before buying an air purifier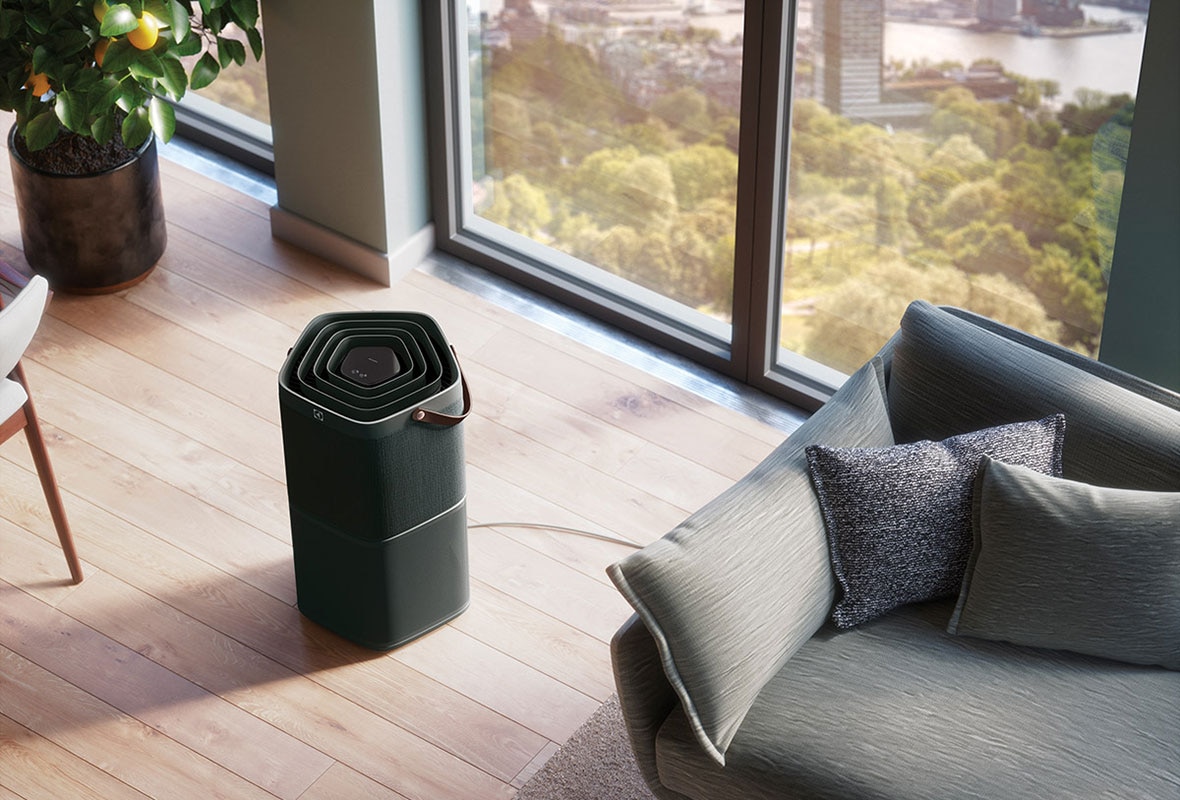 In this section, Electrolux Malaysia will share with you 3 tips to choose an air purifier, which are types of filters, room size, and noise level.
1. Types of filters
There are different technologies that air purifiers work on to effectively clean the air. Choose the product with suitable filters you want:

Pre-filter eliminates large particles like pet hair before the next stage of filtration. People having pets at home should choose air purifiers with strong pre-filter to get rid of pet hair.

HEPA (High Efficiency Particulate Air) filter is used to remove 99.97% of particles sized 0.2 microns or larger from the air. They are relatively effective against dust, pollen, mold, and dander.

People suffer from asthma or allergy should opt for air purifiers with HEPA filter. Note that some filters may not be certified to meet the requirements of a true HEPA filter, so research carefully before purchasing.

Activated carbon filters help in absorbing odors and gases, thus eliminate smoke, chemicals, food smell, and fumes. Activated carbon filters can quickly capture volatile organic compounds (VOCs), which is a compound released from burning fuel or release from household products. These gaseous pollutants can be harmful to everyone, especially if you have asthma or chemical sensitivity.

Antibacterial and germicidal filters eliminate harmful bacteria and germs.



2. Size of your room
The size of your room matters a lot when it comes to purchasing an air purifier. You need to make sure that the product is big enough to effectively purify the air in your room. For better performance, we recommend buying an air purifier that can operate in a space that is 20-40% larger than your room.
Also, the larger your room is, the higher CADR rating of the purifier you need. So
what is CADR rating and why it matters when choosing an air purifier?
CADR stands for Clean Air Delivery Rate that tells a consumer how efficient air purifiers are at removing a certain contaminant from the indoors. The three pollutants that are measured are pollen, smoke and dust.
The CADR rating reflects the volume of air in
CFM (cubic feet per minute)
that is cleaned of particles of certain sizes.
Typically, the larger the room, the larger the CADR rate you want. Manufacturers usually list the recommended CADR and room size on the guidelines, so read carefully when you buy a purifier.
This is the suggested CADR rate for different room sizes:
| | |
| --- | --- |
| Room area (m2) | Minimum CADR (cubic feet per minute) |
| 26 | 200 |
| 40 | 300 |
| 53 | 400 |
| 66 | 472 |
| 88 | 688 |
3. Noise level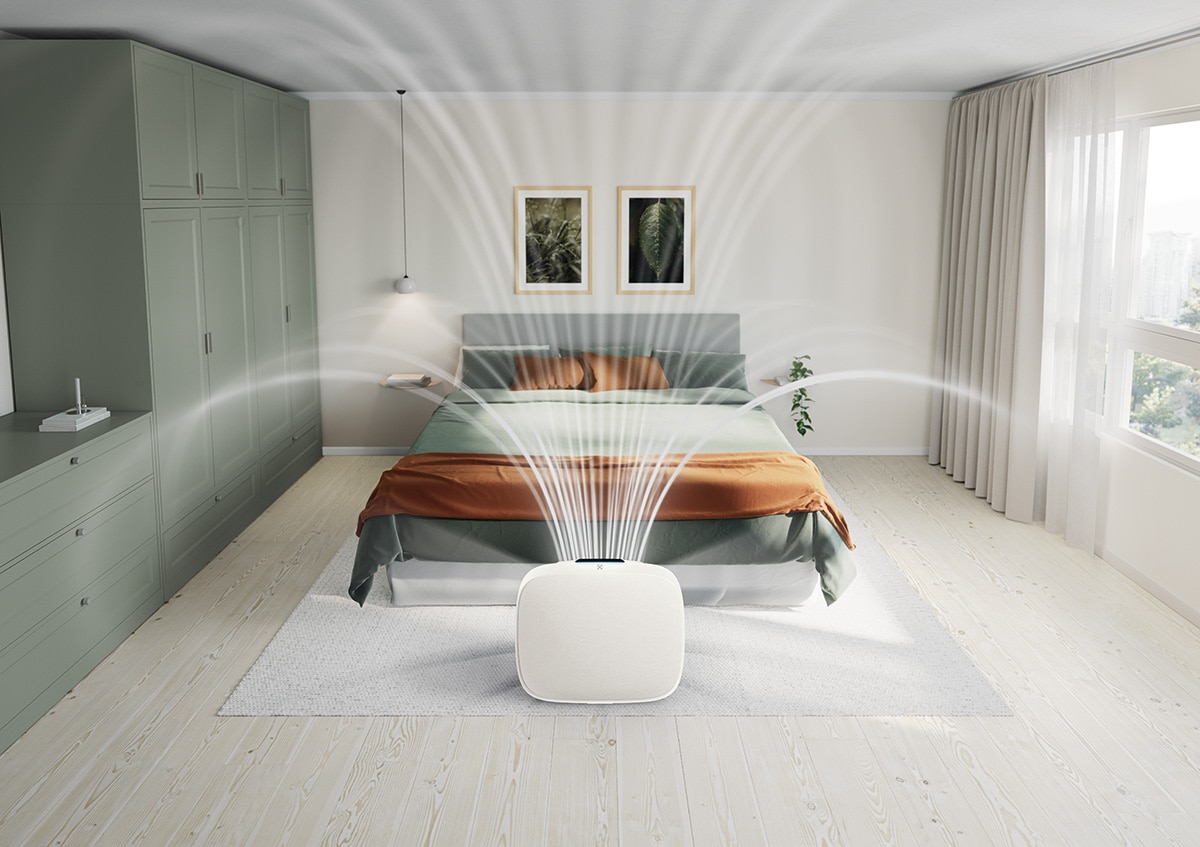 Not only does air purifying performance matter when considering an air purifier, but its noise level also plays an important role. The machine should always be running so ideally, they should also be quiet.

If you buy it for your bedroom or baby's room, choose the air purifier that makes less noise so that you can sleep beautifully. For the living room, you can choose the one with multiple settings which you can change as you want.

In general, an air purifier with a noise rating of 50 dB is appropriate for most living spaces.


Summary of tips for choosing an air purifier
Calculate the size of the room that you want to put your air purifier
Look for an air purifier that meets your needs in terms of health and living environment
Compare CADR rating for better filtration performance
Choose the product with true HEPA filter
Choose an air purifier with carbon air filtration to remove VOCs
Look at noise levels in product specifications. Depending on where you're using your air purifier, you may want a quieter device.
Since an air purifier is a big investment, research the manufacturer's repair and warranty policies carefully. Check out Electrolux's warranty terms and conditions for air purifiers.
Best Electrolux air purifier
Are you considering which air purifier to buy? Electrolux offers a range of air purifiers that provide you with cleaner air while achieving a powerful yet smooth air circulation.
1. For large rooms
Boasting an appearance similar to that of a stylishly designed speaker, the most noticeable feature of the Pure A9 Air Purifier is that it is compact yet modern.

Electrolux Pure A9 Air Purifier is suitable for rooms from 60 to 88m2 and comes with 5 stages of air purification:


Pre-filter: big particles filtration
Antibacterial coating: bacterial elimination
HEPA13: fine particles filtration
Active Carbon: gas filtration
Ioniser: reduce viruses
Here is the summary of technical specifications for Pure A9 air purifiers:
| | |
| --- | --- |
| Room coverage | 60 to 88m2 |
| Voltage | 110 to 220V |
| Frequency | 60 Hz |
| Number of filters | 5 |
| Wifi connectivity | Yes |
| Filter system | 5 stages purification: Pre-filter, Antibacterial layer, True HEPA 13 filter, Activated Carbon, and Ionizer |