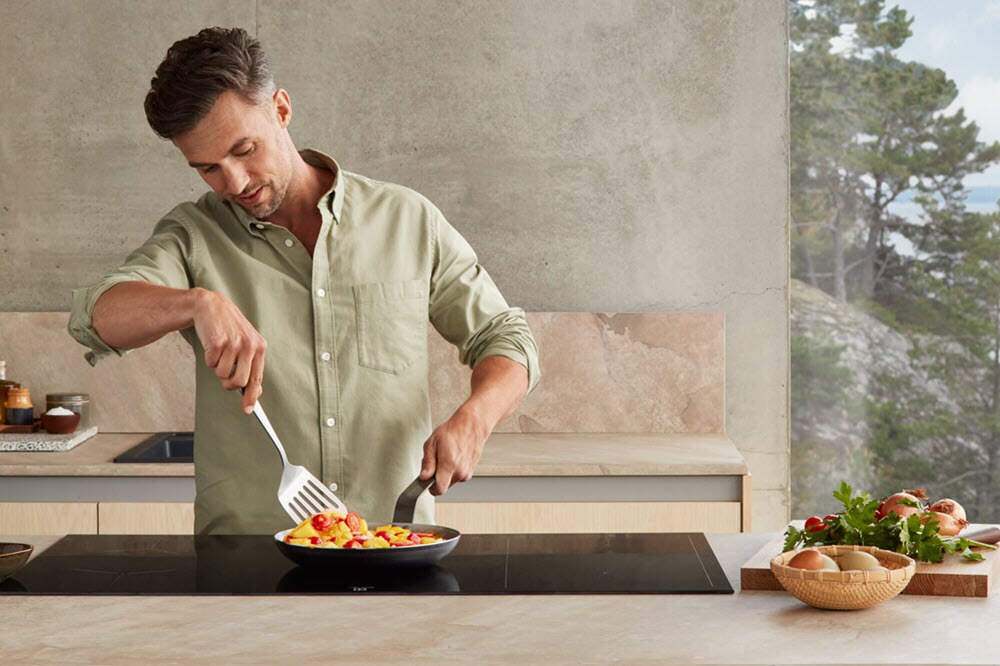 When it comes to cooking, having a reliable stove is a must. Buying a new stove can be overwhelming when you haven't been in the market for some time, things have probably changed, and you have new things to consider when making your selection.
We have created a helpful buying guide to help you choose a good hob, be it an induction or a gas stove, for the way you and your family cook. Take a look at our tips below on how to choose an induction/gas stove your kitchen.
1. Stove & hob sizing: Things to consider
When researching for a new stove, it's important to consider all elements of its size. You need to consider not only the width of the hob but also the number of different cooking zones it offers and whether they have flexibility.
The standard stove size is 60cm, enough for most households, however some brands offer stoves as small as 30cm, slightly bigger at 70cm and the largest being 90cm. You may look at pairing a 30cm gas or induction stove with a 60cm stove of a different type, giving you ultimate flexibility in the kitchen.
When looking at cooking zones, it is common to have 4. However, you may also find other combinations below:
3 zones - 2 small and 1 large

4 zones of varying sizes with 1 having adjustable sizing between small and large

4 cooking zones - varying sizes with 2 able to become 1 large zone
2. Types of stoves
Induction cooktops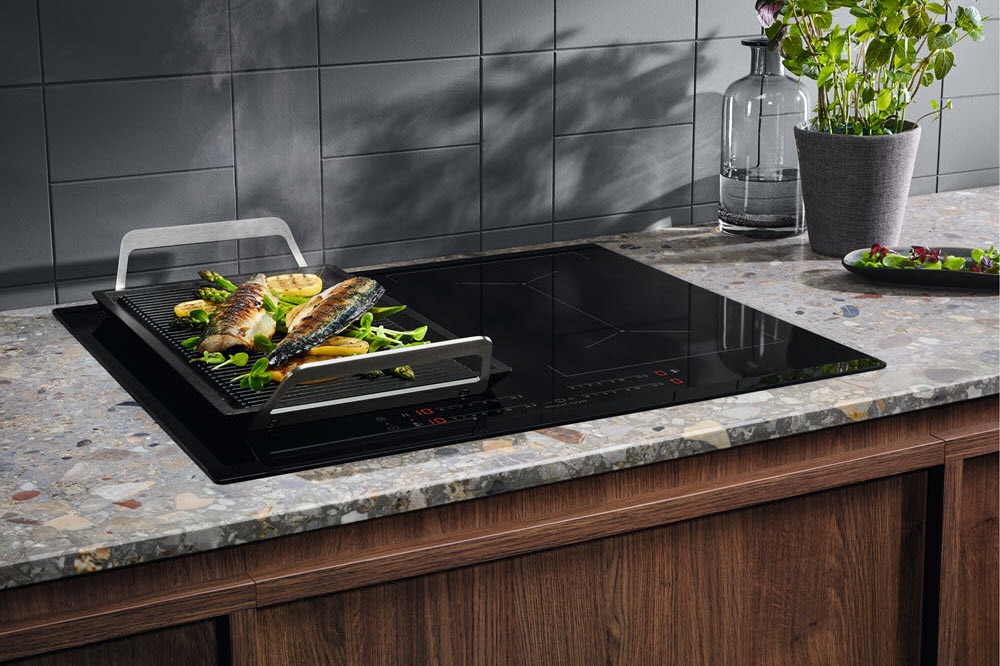 Whilst not currently the most chosen stove type, Induction cooking popularity continues to rise with it being integrated into most modern kitchen designs. With its precision in temperature control and overall efficient performance induction cooking in a lot of ways comes out on top.
Find more helpful information in our article about Things you need to know about induction cooking.
Ideal for:
Small family - large family
Apartment living
Rental properties
Below are some highlighted features that Electrolux induction cooktops offer:
Boiling or high heat in no time
PowerBoost offers you a rapid boil or high heat in a matter of seconds, giving you more time back in or out of the kitchen.
Clean and sleek with precise control
With a flat, easy to clean surface, an induction stove offers not only a design that fits seamlessly into any kitchen aesthetic but complete temperature control with a slide of a finger.
Safety first
Kitchen safety comes before everything else. Induction stoves come with residual heat indicators allowing you to know when the stove is completely cooled and a child safety feature which locks the controls so small wandering hands cannot create mischief in the kitchen.
One touch to pause
The pause function comes in handy if you must leave the kitchen momentarily. At the touch of a button all cooking zones in active will be dropped to the lowest heat level to ensure dishes stay warm but won't be overcooked.
No risk of outages
The Power management function helps automatically redistribute the electrical load between cooking zones when it is about to exceed the limit.
Place pot, activate controls
Isn't it great to have the hob adapt your cooking style, not the other way around? Sensors automatically detect where pots are placed on the cooking surface and illuminate the controls.
Auto heat-up
Designed for professional-grade power and performance, Electrolux induction hobs can boil 1 liter of water in just 3 minutes.
Check out our induction cooktops: