Together, your washer and dryer work as a team to give your clothes the best possible cleaning and drying results. So, when one reaches the end of its lifespan, is it time to replace it with another? Or should you replace both your washer and dryer at the same time?
Here, Electrolux Malaysia weighs up the pros and cons of buying a completely new laundry duo to guide you in this important decision.
Should you replace your washer and dryer at the same time? Some factors to consider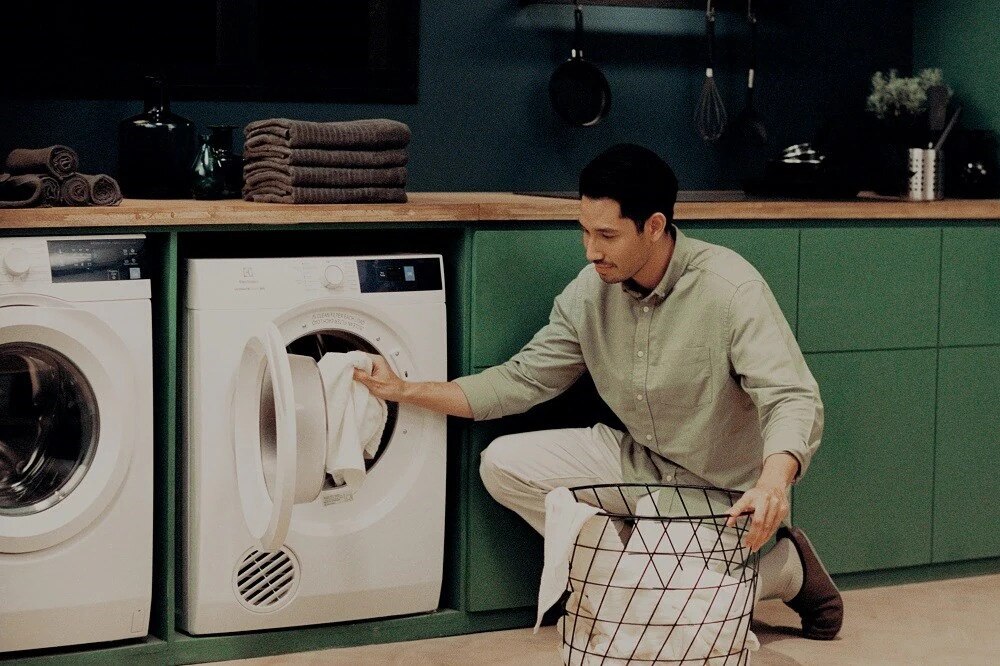 Condition of appliances
A washer is more likely to need replacing sooner because it has more internal components. However, your dryer is likely to follow shortly after, especially if you bought them at the same time.
Before deciding the fate of your whitegoods, inspect them first, or have a technician take a thorough look, to determine whether they can be repaired, or if it's really time to say goodbye. Electrolux always encourages repair before replacing, so we can all contribute to a more sustainable future.
Matching models
Do you prefer a clean, more uniform laundry aesthetic? Or is function more important to you?
A washer and dryer from the same appliance brand and range will share the same design, displays, and buttons. Controls will also be similar, making usage more streamlined. Additionally, you can stack the two for better space utilisation.
If you normally have your washer and dryer side by side, and if appearances aren't a priority, two different brands or models are definitely an option.
Read more:
Advantages of replacing both washing machine and dryer together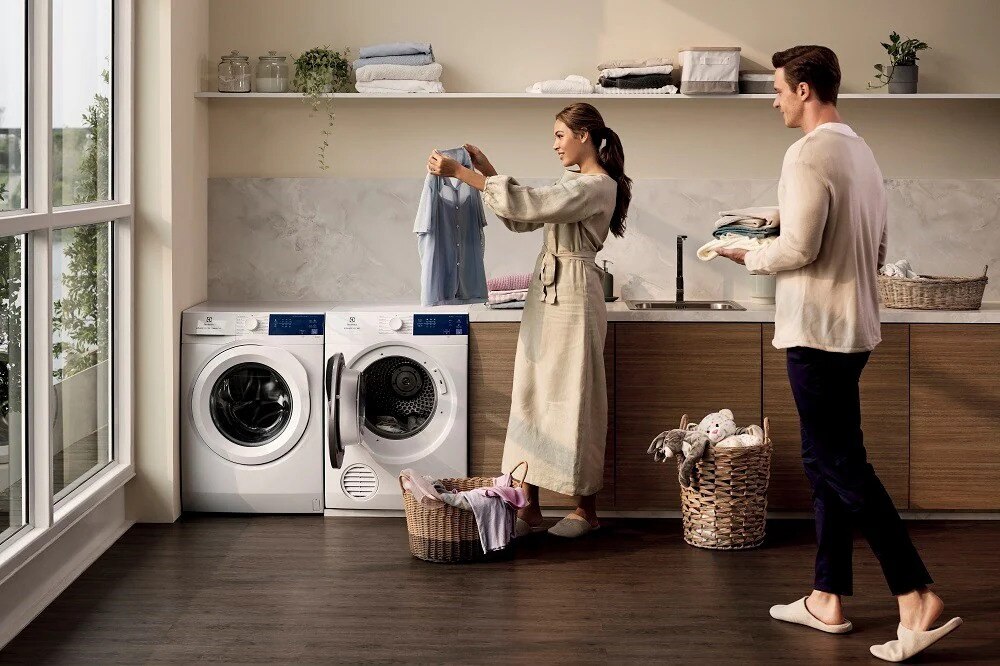 More energy efficient
Appliances purchased 10 years ago aren't as energy efficient as current machines. By upgrading both your washer and dryer, you can access new technologies that help boost your savings and easily reduce your energy and water consumption.
Some Electrolux washing machines have inverter motors that lower energy consumption by 50%, and some Electrolux heat pump dryers effectively dry clothes at lower temperatures, which can halve your energy use.
Compatible features
Your washer and your dryer are partners. If they're from the same manufacturer, they can work better together to provide the same level of care from washing to drying, such as like those in the UltimateCare line.
Take colour preservation as an example. An UltimateCare washer with UltraMix lets you wash in lower temperatures, reducing colour fading by up to 40%*. Complementing it is an UltimateCare dryer with ColourCare, which keeps colours vibrant with up to 80% less colour fading than sun drying.
*40% less colour fading after 52 washes. EWF1141AEWA vs. previous model EWF12942.
Simpler controls
Clothing care should be uncomplicated. With a washer and dryer that speak the same language, displays look similar and are easier to understand, making selecting cycles and choosing settings simple and intuitive. Both whitegoods can also be controlled from the same mobile App for next-level washing and drying convenience.
Read more:
Disadvantages of replacing both washing machine and dryer
Greater initial
Consider all your options. If you choose to replace only one appliance, how sure are you that the other will help you save on repairs and utilities? If you decide on buying two, how much will you save in the long run in terms of maintenance, energy, and water? We also recommend to time your purchase with promotions and discounts.
A new routine
Getting a new washer and dryer means re-learning and adjusting to a new laundry routine. Determining how much clothes to load or figuring out the right settings may take some trial and error, especially since you have to adapt to not just one machine, but two.
Tips for replacing both machines at the same time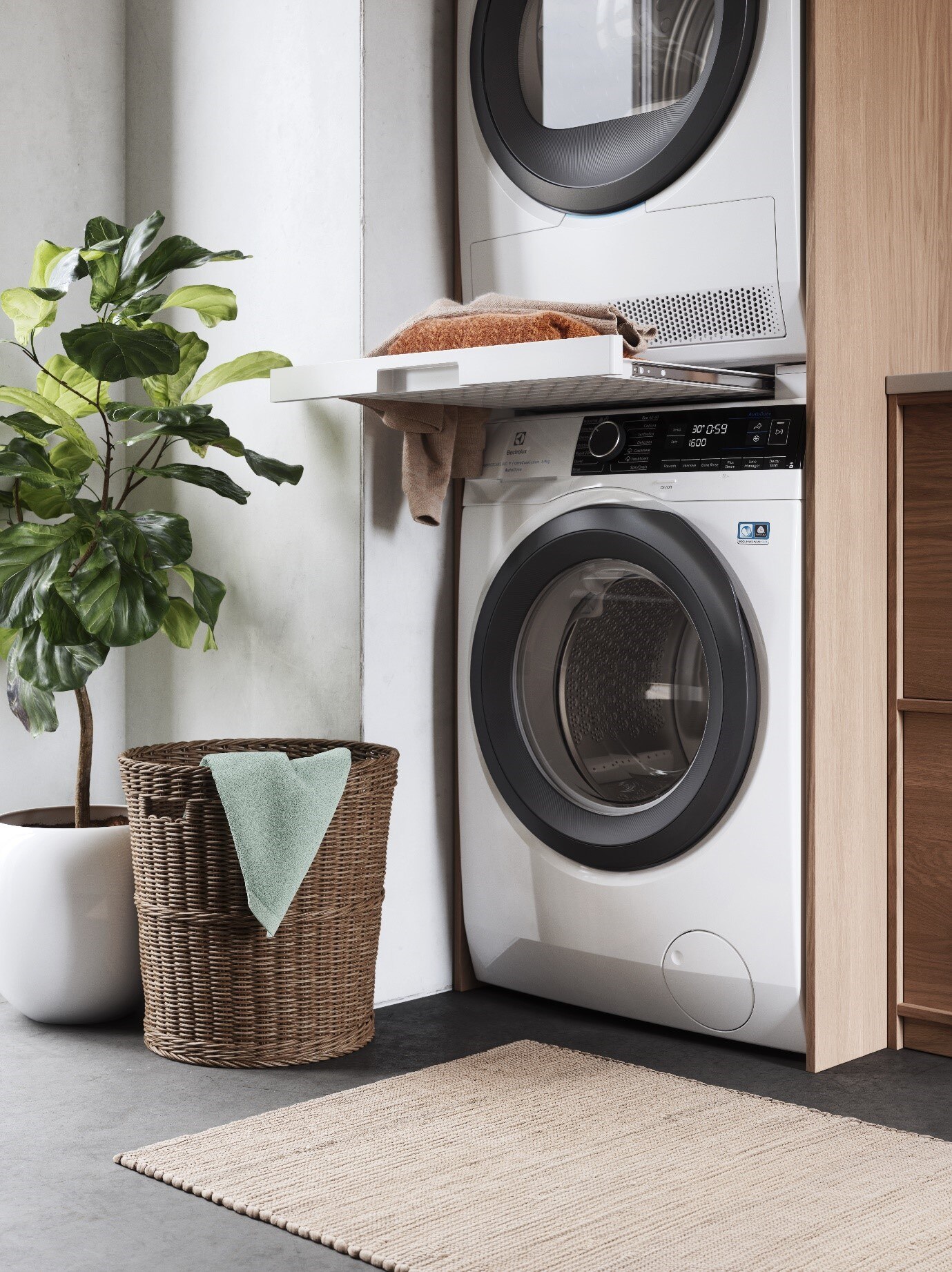 Research your options
There are many factors to consider when deciding on the perfect pair. As a thought-starter, consider these:
Space: If you have a bigger laundry room, your washer and dryer can be placed beside each other, otherwise, opt for stacking two front-loaders instead.
Capacity: Assess your laundry needs based on the size of your household to determine the capacity of your washer and dryer.
Dryer type: There are three types: Heat pump, venting dryer, condenser dryer. Assess your drying habits to determine the best one for you.
See our Washing machine buying tips and Dryer buying tips to purchase the best appliances for your home.
Look for bundles and sales
Buying a washer and dryer as a set usually comes with more discounts, compared with buying individually. Your chosen purchase platform also matters. You can buy from physical stores or through Electrolux Malaysia official website where you can take advantage of vouchers.
Preparing for installation
Good preparation is essential for a smooth transition. Measure your installation area as washer and dryer dimensions as they may differ from your previous appliances. Connections and parts will be different for electric and gas dryers, so ensure you have the right valves, vents, or hoses.
On delivery day, secure a pathway from your front door to your laundry. Will your old and new appliances fit through your doorways, hallways, or stairways? Measure these areas in advance to ensure hassle-free installation.
Explore our Washing machine Support and Dryer Support if you need help with your appliances.
Optimal cleaning results with Electrolux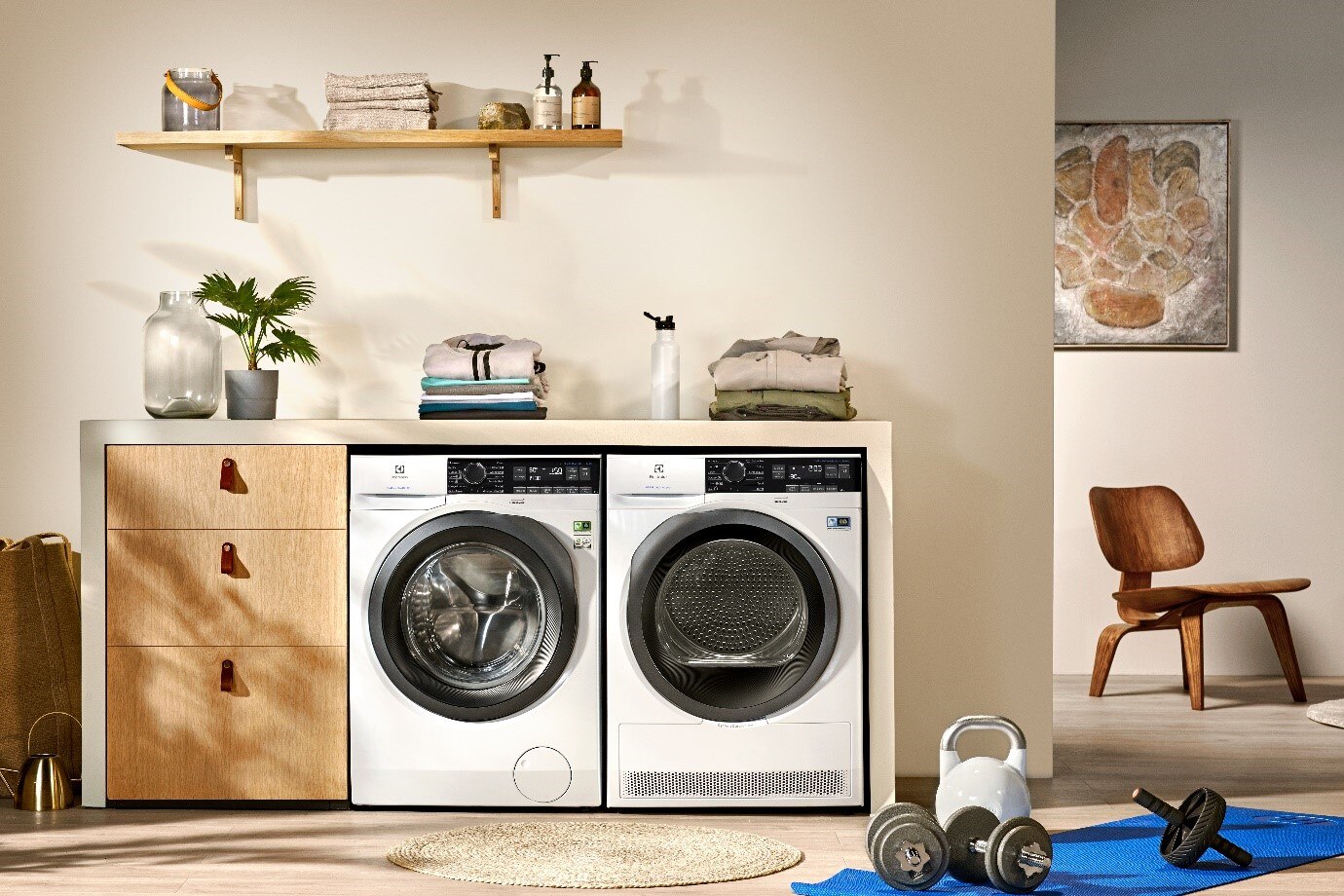 A healthier, more hygienic clean
Ensure everything you wash is the cleanest it can be. Electrolux washing machines with HygienicCare finish the cycle with vapour, removing up to 99.9% of allergens and germs to ensure outstanding protection and healthy, hygienic clothing care.
Cycles to suit your schedule
Only have 15 minutes? Electrolux washers with Quick Cycles let you customise your washing time. Choose Quick 15 for single items, Daily 39 for daily loads, and Full Wash 60 for a full load.
Take the guesswork out of drying
How much heat is enough? Electrolux dryers with a SensorDry programme gently and precisely dry your garments, preventing overdrying to maintain fabric quality for longer.
Keep colours alive
Let's reds stay rich, and blacks stay dark. Electrolux dryers with ColourCare maintain the vibrancy of your clothes with up to 80% less fading compared to sun drying.
Check out best-selling Electrolux washing machine:
RM 1,689.00 RM 2,329.00
HygienicCare removes 99.9% allergens and germs*.

Set quick cycles to suit your schedule.
Adjust temperatures to care for different fabrics.
See more
RM 2,569.00 RM 3,229.00
No more visible detergent residue with UltraMix*.

HygienicCare removes 99.9% allergens and germs*.
EcoInverter motor uses 50% less energy*.
See more
RM 3,329.00 RM 3,939.00
SensorWash with AI removes 49 different visible stains*.

No more visible detergent residue with UltraMix*.
HygienicCare removes 99.9% allergens and germs*.
See more
Check out our best-selling Electrolux dryers:
RM 3,749.00 RM 5,029.00
DelicateCare prevents shrinkage and shape loss*.

SensiCare protects clothes from over-drying.
Heat Pump protects fabrics using 50% less energy*.
See more
RM 3,479.00 RM 3,899.00
SensiCare protects clothes from over-drying.

ReverseTumbling reduces wrinkles up to 1/3*.
ColourCare reduces fading by up to 80%*.
See more
RM 1,749.00 RM 2,109.00
ReverseTumbling reduces wrinkles up to 1/3*.

Sensors adjust cycles to reduce wear and tear.
ColourCare reduces fading by up to 80%*.
See more
FAQs about replacing both washer and dryer
When should you replace your washing machine and dryer?

Some signs you need to watch out for are water leaks, excessive noise and shaking, and a drum not filling with water. However, if your appliances are still covered by their warranties, you may want to hold off on replacement and opt for repairs.

Front-load vs top-load washing machine — which one is better?

This decision boils down to personal preference. If you value easier accessibility, a lower upfront cost, and faster cycles, choose a top loader. If you prioritise energy efficiency, cleaning performance, and space utilisation, go for a front loader.

What is the lifespan of a dryer?

If maintained well, dryers can last around 10 to 13 years . To extend the lifespan of your dryer, take the time to care for it. Book maintenance servicing and change filter at regular intervals. Optimise safety by always emptying the lint trap after every dryer load and by cleaning the vent hose regularly.